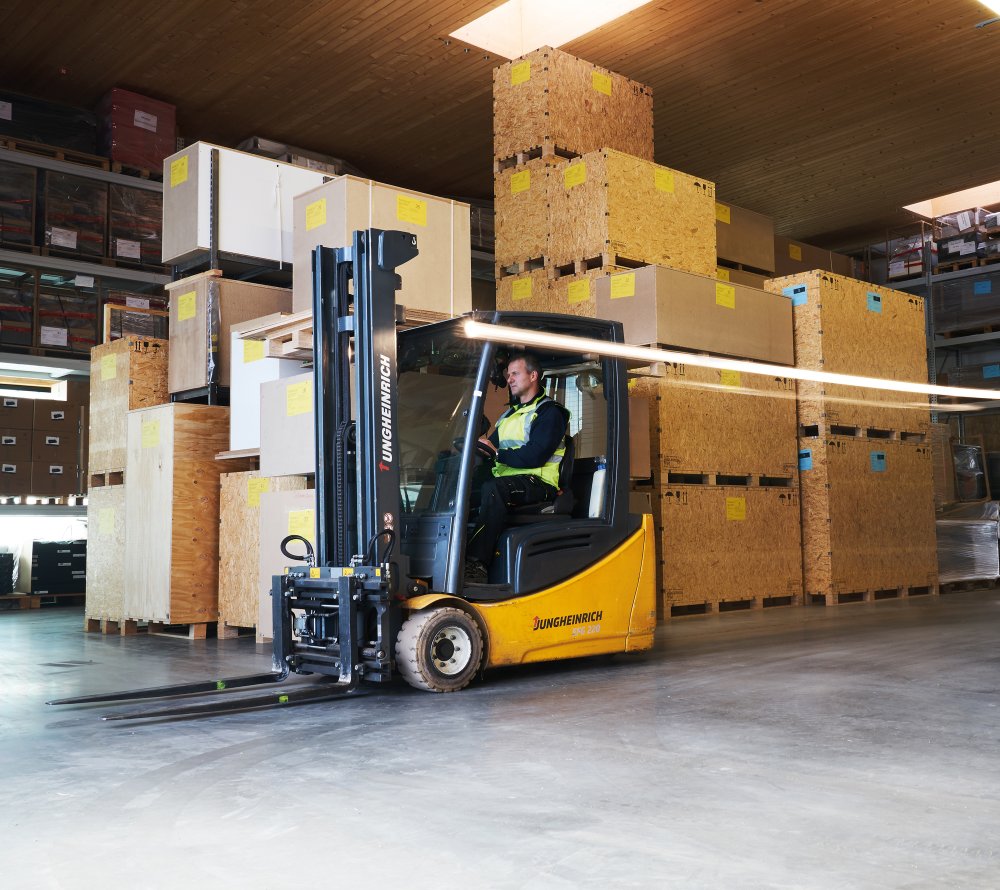 info

[at]

demmelhuber.de

(Contact)

class="cta"
Certainly no leap in the dark: our storage and our own logistics service.
Logistics play a huge role nowadays. A well-working logistics service is essential for successful project management.
So best to do it ourselves, and do so with our own Logistics Centre in Töging, southwest Germany, with a matching transport fleet allowing us to supply our projects just-in-time Europe-wide.
At our headquarters, we also take care of the "temporary" storage of materials and furnishings, and remain a reliable logistics partner for our clients at all times, not only during the project but afterwards as well.
Storage + Logistics
Experts for professional logistic workflows + logistic management systems
Modern logistics centre with own fleet of vehicles: truck with 15 m crane, Manitou telehandler with lifting height up to 18 m, 5 transporters, 45 trailers + 95 vehicles for installation teams
At headquarters storage are of more than 2,000 sqm
Construction site delivery with own low-loader
Construction site set up
Machine account with more than 2,000 daily available items
Packaging, dispatch management + transport solutions for worldwide shipments
Short response time + solution expertise
Storage + Logistics
Fast + direct at work